Posts for: April, 2015
By Abington Family Dentistry, PC
April 23, 2015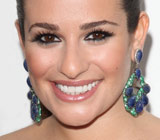 Not long ago, Glee star Lea Michele had all of her wisdom teeth removed. This is a very common procedure that people in their twenties, like Michele, often undergo to prevent serious dental problems down the road. The actress found that the procedure really was actually not very difficult to tolerate.
"Feeling all better from my surgery!" she tweeted to fans a few days later. "Back to work tomorrow."
Why do wisdom teeth so often cause problems? For one thing, they come in years later than the other 28 permanent teeth — usually between the ages of 17 and 25. By that time, there is often no room in the jaw to accommodate them. As man has evolved, the jaws have actually become smaller in size — often creating a lack of space for the wisdom teeth to erupt into proper position. If wisdom teeth become blocked (impacted) by other molars that are already there, infection and damage to neighboring teeth may result.
Sometimes the wisdom teeth themselves cause the problem by growing in at an odd angle. They push against other teeth, often compromising the adjacent tooth's supporting bone. While you would think pain would occur if any of these problems were present, that does not always alert us to a wisdom-tooth problem. It's usually diagnosed with the help of x-rays.
Wisdom tooth extraction is often performed in the dental office using a local anesthetic (numbing shot) to keep you from experiencing any pain, along with conscious sedation to help you relax. The type of anesthesia that's best for you will be determined before the procedure.
After we gently remove the tooth or teeth, you may need to have the site sutured (stitched) to promote healing. You will rest for a short time before going home, and may need to have someone drive you, depending on what type of anesthesia you were given.
Once you get home, you should apply an ice pack on the outside of your cheek for about five minutes on, five minutes off for as many hours as possible to help reduce any postoperative swelling on the first day. Starting on the second day, the warm moist heat of a washcloth placed on the cheek and hot salt water rinses will make you more comfortable. You may want to eat soft foods and brush your teeth very carefully during the recovery period, which lasts only a few days as Lea Michele discovered. Before you know it, you'll be "feeling all better!"
If you have any questions about wisdom teeth, please contact us or schedule an appointment for a consultation. You can learn more by reading the Dear Doctor magazine article "Wisdom Teeth."
By Abington Family Dentistry, PC
April 08, 2015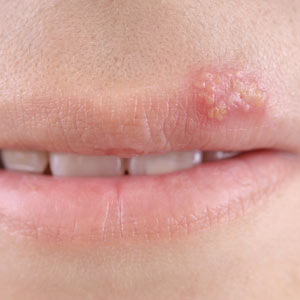 Although normally benign, a cold sore outbreak can be irritating and embarrassing. Understanding why they occur is the first step to minimizing outbreaks.
The typical cold sore (also known as a fever blister) is caused by the Herpes Simplex Virus (HSV) Type I, medically known as "Herpes Labialis" because it occurs on or around the lips. This virus is not to be confused with HSV Type II, which causes a genital infection. Unlike most viruses, HSV Type I can cause a recurring sore outbreak in certain people. Most viruses tend to occur only once because the body produces anti-bodies to prevent further attack; it's believed HSV Type I, however, can shield itself from these defenses by hiding in the body's nerve roots.
These cold sore outbreaks often occur during periods of high stress, overexposure to sunlight or injuries to the lip. Initially you may have an itch or slight burning around the mouth that escalates into more severe itching, redness, swelling and blistering. The sores will break out for about a week to ten days and then scab over and eventually heal (unless they become infected, in which case the healing process may go longer). You're contagious between the first symptoms and healing, and so can spread the virus to other people.
In recent years, anti-viral prescription medications have been developed that can effectively prevent HSV outbreaks, or at least reduce the healing time after an occurrence. The most common of these are acyclovir and valcyclovir, proven effective with only a few possible mild side effects. They can be taken routinely by people with recurring cold sores to suppress regular outbreaks.
While HSV Type I cold sores are more an aggravation than a health danger, it's still important for you to see us initially for an examination if you encounter an outbreak. It's possible for a more serious condition to masquerade as a cold sore or blister. A visit to us may also get you on the right track to reducing the frequency of outbreaks, as well as minimizing discomfort when they do occur.
If you would like more information on the treatment of cold sores, please contact us or schedule an appointment for a consultation. You can also learn more about this topic by reading the Dear Doctor magazine article "Cold Sores."